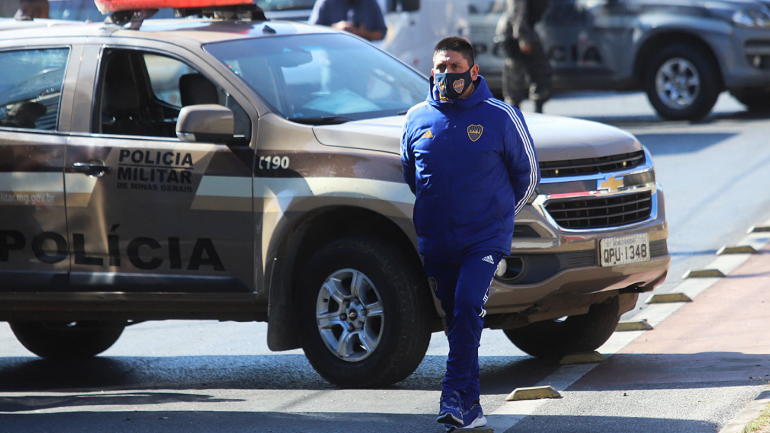 Getty Images

A violent, wild scene took place in football in South America on Tuesday night. After the Copa Libertadores round of the 16th stage between Boca Juniors and Atletico Mineiro, there were clashes inside the stadium involving both teams, club officials, security, police and more. Tear gas was used by security, a player even grabbed a fire extinguisher that could potentially be used as a weon. No arrests were made.
Atletico advanced on penalty kicks after both legs finished 0-0, with Boca livid after having a goal in every game controversially rejected due to VAR. There was almost a fight during the match, as the referee went to the sideline to review the goal, which as then was not allowed for the Argentine side.
Here's a look at what went on after the match:
Now it's a bit of guilt from both sides. Boca vice president and club legend Juan Roman Riquelme accused Atletico president Sergio Coelho of throwing bottles at Boca players while Said the Brazilian side it was Boca players who tried to attack the club director.
CONMEBOL, more than 12 hours after the events, has not yet commented on what unfolded.
As for Boca according to Be, the team spent hours at the police station making statements about what happened as they aim to return to Buenos Aires on Wednesday.