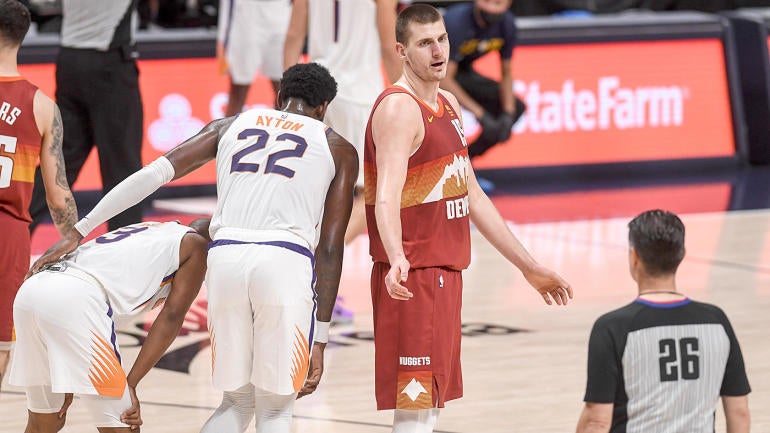 Getty Images

Nikola Jokic put together an incredible MVP season for the Denver Nuggets, but sadly it ended on a sour note. Jokic was pushed out during Denver's 125-118 Game 4 loss to the Phoenix Suns after hitting guard Cameron Payne in the face on a hard iron on the ball. With the win, the Suns swept the series and advanced to the finals of the Western Conference, while the Nuggets were eliminated from the playoffs.
With just under four minutes left in the third quarter, Jokic was judged to be an obvious mistake, punishing two – which comes with an automatic exhaust. The gem that Jokic was frustrated and took a hard stroke on the ball, but made contact with Payne's face in the process. Officials believed there was settlement, excessive contact and follow-up, leading to exclusion.
Jokic went to the locker room with 22 points, 11 rebounds and four assists on 9-to-17 shooting. The Nuggets put a brave effort into the second half behind Will Barton and Michael Porter Jr., but they just couldn't muster enough offense to keep up with the Suns with Jokic out of the equation.
Phoenix dominated this series, but Jokic had a memorable playoff game with six games of 32 points or more, a triple and five doubles. It's a shame that Jokic didn't finish his team's last game, but it's safe to say that the Nuggets would have struggled to get back in this series in either way.