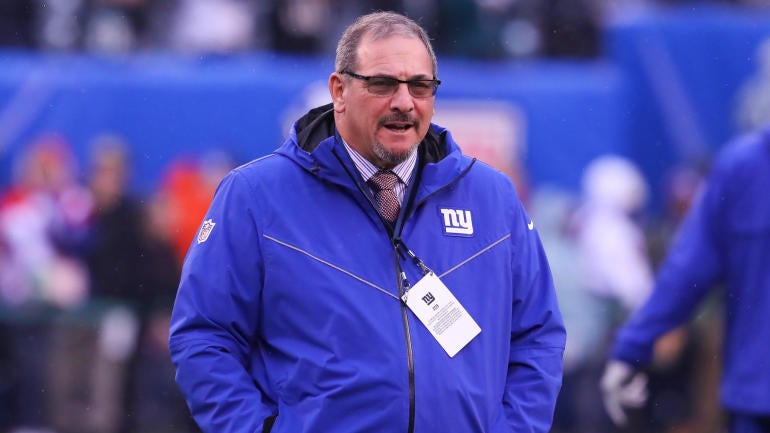 Getty Images

The Giants have spent most of their 2021 off-season by adding weons to third-year quarterback Daniel Jones. General manager Dave Gettleman has confirmed so much, repeatedly crowned Jones QB1 for this season and invested premium resources in passers-by like Kenny Golladay and Kadarius Toney to help the former first-rounder. Asked Monday on WFAN about recent trade rumors about star QBs Aaron Rodgers and Russell Wilson, Gettleman doubled his faith in Jones, but not before admitting the Giants would investigate a potential upgrade of that magnitude.
"You explore everything," he said, pr. art Stleton from NorthJersey.com before adding that he would rather not discuss hypothetical possibilities. "We believe in Daniel."
No earthquake, especially given most of the NFL, would likely check in on Rodgers or Wilson if either Green Bay or Seattle actually participated in trade negotiations for the QBs. But Gettleman's comments only confirm that Rodgers' future with the Packers – arguably the hottest topic on this side of the draft weekend – is seen as dark around the league. Giants GM previously addressed the dissatisfaction of Rodgers' parents on Thursday the first night of the draft.
Select the check box to confirm that you want to subscribe.
Thanks for signing up!

Keep an eye on your inbox.

Sorry!

An error occurred while processing your subscription.

"That's not my business," he said, predicting that a Rodgers deal would require a steep price. "It will cost a mother a burden for someone to have him, even though he's 37 years old. … Honestly, we've told you over and over and over again, we believe in Daniel."
Odds are, even if the Giants were interested – and they now own an extra pick in the first round in 2022 thanks to Gettleman's maneuver this year – Rodgers would be a long shot to land in New York. The ruling NFL MVP has reportedly identified the Broncos and Raiders as preferred potential landing sites, perhs largely because the Packers would be reluctant to treat him within the conference.