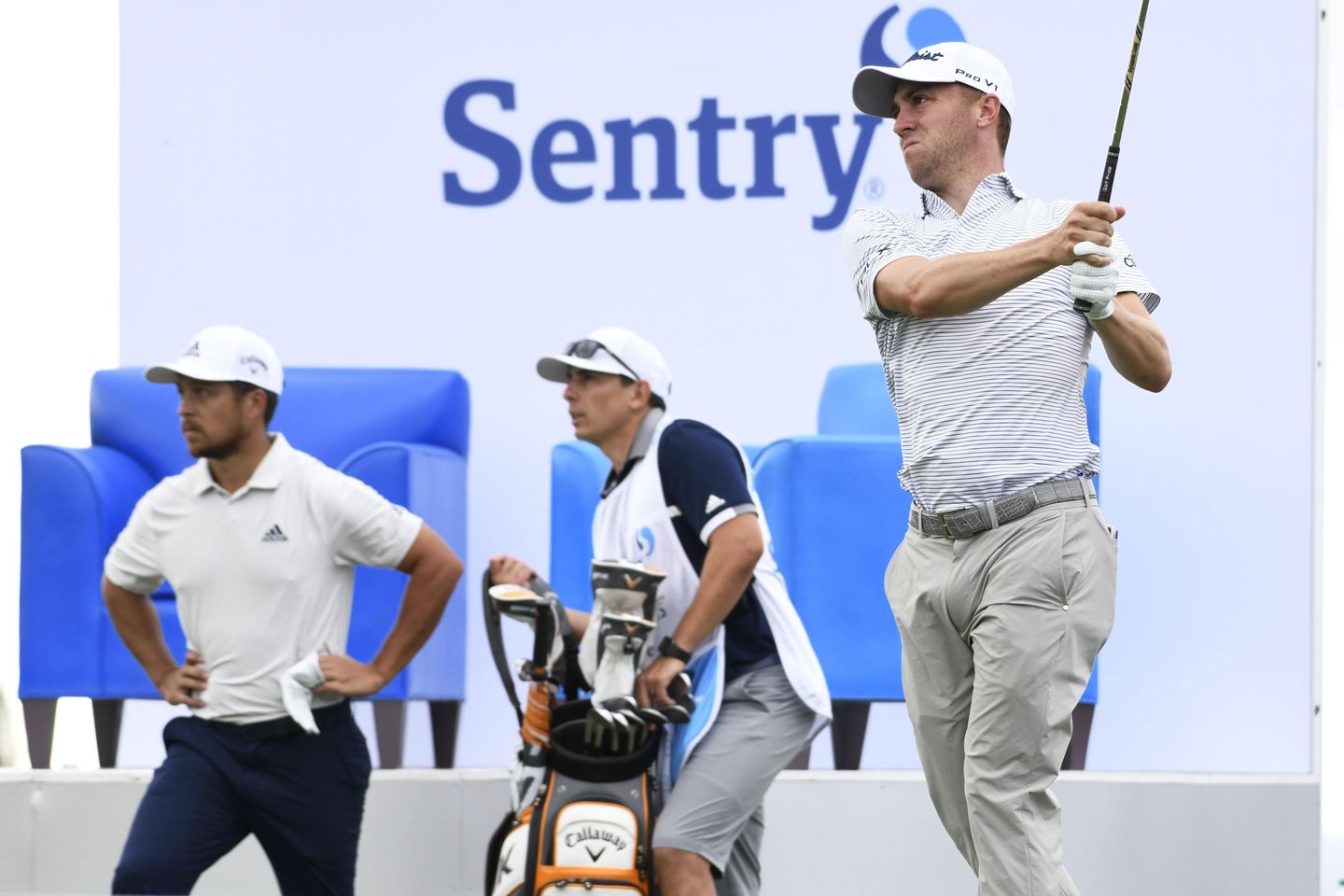 KAPALUA, HI – Justin Thomas apologized on Saturday afternoon for uttering a homophobic swearing as he missed a 5-foot putt on the fourth hole of the Sentry Tournament of Champions.
"It's inexcusable," Thomas said. "I'm sorry first." I'm an adult. I'm a grown man, there's absolutely no reason for me to say that. It's scary. I'm extremely embarrassed. It's not who I am, it's not the type of person I am, or anything I do.
"Unfortunately I did it and I have to handle it and I'm very apologetic."
Thomas said he wasn't aware that it was captured, and that it wasn't a topic on social media until after his round. He finished with 68 under 5 and is four strokes back in front of the leader.
The PGA Tour said in a statement: "As he said after his round, we agree that Justin's comment was unacceptable." He is likely to be fined for conduct that is not a decent professional, although the PGA Tour does not publish a penalty for conduct.
A year ago, Scott Piercy lost two agreements approving the sharing of a homophobic meme, which made fun of Democratic presidential candidate Pete Buttigieg, who is gay when he announced he was suspending his campaign. Piercy also referred to QAnon's far-right conspiracy theory.
Patrick Reed also had to apologize in Shanghai in 2014 when he cursed himself in connection with homophobic swearing after three attempts.
Thomas, who achieved one week in the world last year, is a defending champion in Kapalua.
"It's bad. There's no other way to put it," Thomas said. "I have to do better, I have to be better." It's definitely a learning experience. I just … deeply apologize to everyone and anyone I've offended, and it will make me better. "